Reposted from the
Green STEM Learning blog
by Mary Van Dyke.
Infographics - Talking Pictures
A picture speaks a thousand words, and catches your attention and appreciation.
Wow your class with this fluttering butterflies infographic by Eleanor Lutz at Tabletop Whale.
http://tabletopwhale.com/2014/08/27/42-butterflies-of-north-america.html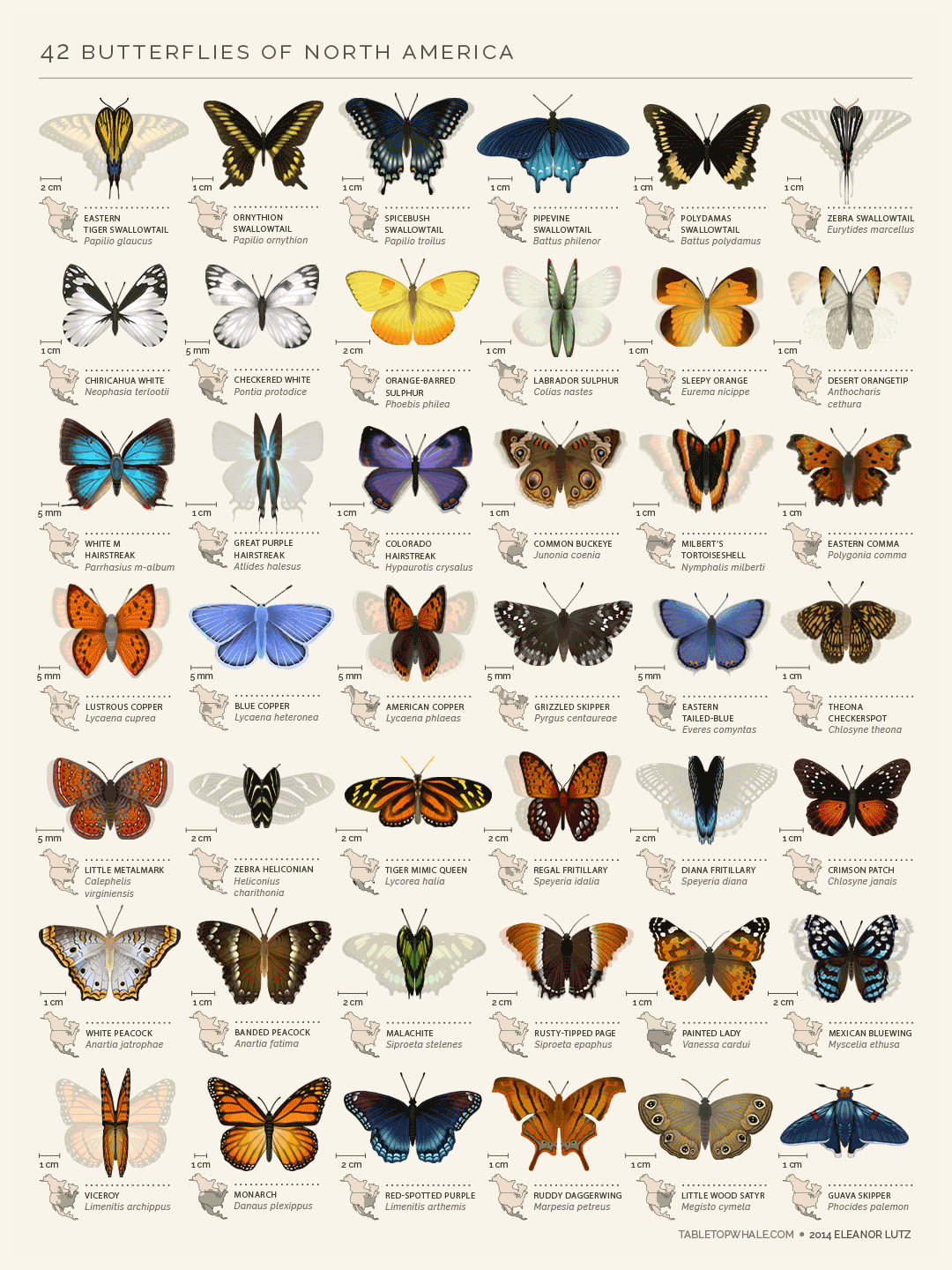 Perhaps your students could also draw a couple of butterflies and animate them using simple gif-techniques?
Tabletop Whale publishes new infographics with science theme every two or three weeks. Check back frequently - or sign up to receive them.